How To Childproof Your Apartment In Carmel

You might have kids in your life or one coming in the near future. Or perhaps you regularly host friends or family members with young people. Whatever the case may be, if you expect to have little kids in your Carmel apartment, you'll have to do a bit of childproofing to keep everyone safe. Here are some suggestions to childproof your apartment in Carmel.
Childproof Your Apartment In Carmel By Moving Dangerous Items Into Unreachable Spots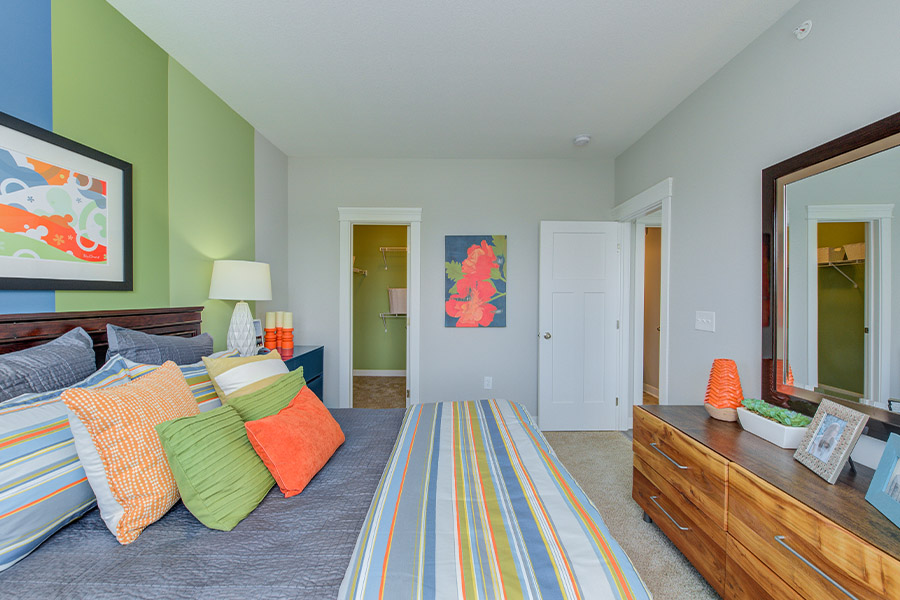 Small children have a natural curiosity and try to grab onto all types of things. The starting point to childproofing an apartment in Carmel is to place unsafe, important, or fragile objects into areas that can't be reached. Stroll through your apartment seeking out items a child shouldn't be touching and move, hide, or secure each one. You are looking for
Any sharp items.
Any hazardous materials.
Chains or cords on blinds and other things that create a strangulation risk.
Breakable items.
Vital documents.
Spillable objects.
Things that may appear edible but aren't, like medicine or your pet's water and food.
Unsecured bookshelves or other furniture that a toddler might bring down on top of himself.
Markers, pencils, and art supplies.
Use Locks To Halt Little Ones From Rummaging Through Cabinets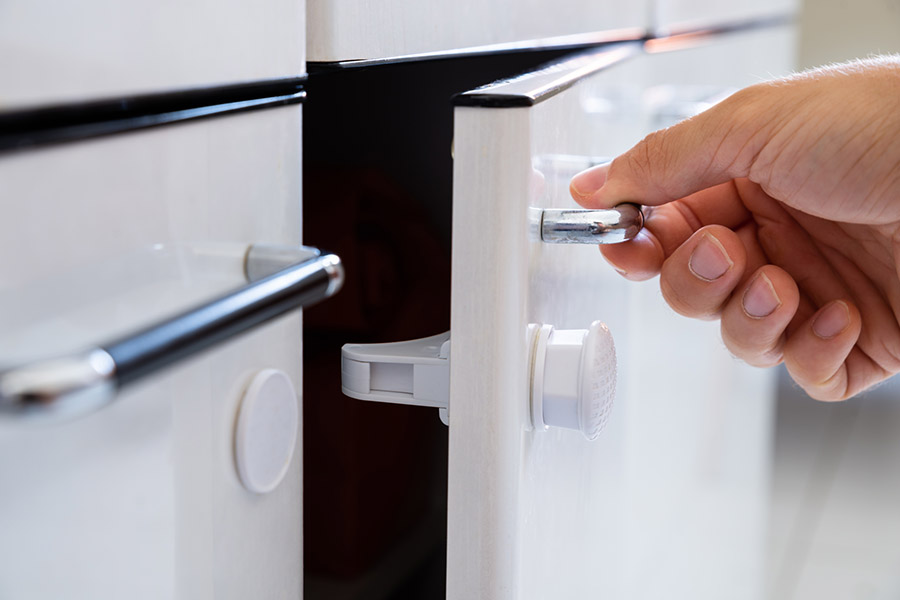 Even in
sizeable apartments
, you'll quickly run out of higher, safe spots to place everything. You can guard children and your possessions by hiding them in locked cabinets. You'll come across various types of child safety locks available for purchase. Some fit around the cabinet handles, while others make doors way too hard to unlock for young children with still developing dexterity. And when the kid in your apartment enjoys playing in the fridge or toilet, get safety locks for those as well.
Install Baby Gates To Prevent Little Friends From Wandering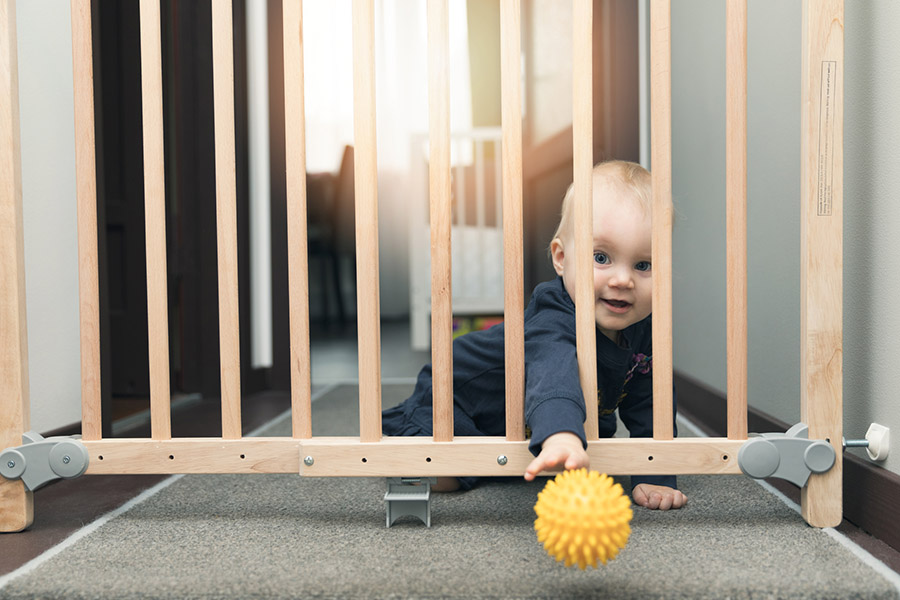 As soon as they become mobile, toddlers attempt to explore. In order to keep them within sight and clear of potentially risky spots like kitchens and bathrooms, utilize a playpen or baby gates to enclose them. A portable playard will be big enough for a baby and an assortment of stuffed animals, balls, and other toys to keep them entertained while you're making dinner or attempting to study or work. Folding pack 'n' plays store easily when not in use.
If you have eager toddlers, indoor gates will corral them to a single space. A great number of baby gates are secured by tension so there's no need to drill holes in surrounding walls. When you have to drill holes for a baby gate, don't forget to address the holes before vacating the premises.
Keep Children Out Of Danger With Childproof Door Locks
Young people sprout up in a hurry, and in less time than you can believe, they're of a height to grab the front door knob and get out. To block your wannabe fugitives, invariably keep your door's chain attached when you have children around. If your apartment doesn't have a door chain lock or you regularly forget to lock it, consider a door knob cover that makes it tough for little hands to grasp and twist. For sliding patio doors, try an easy-to-install flip lock. These adhere to the immobile segment of the door and stop children from pushing the door open when you engage the lock.
Prevent Accidents With A Balcony Guard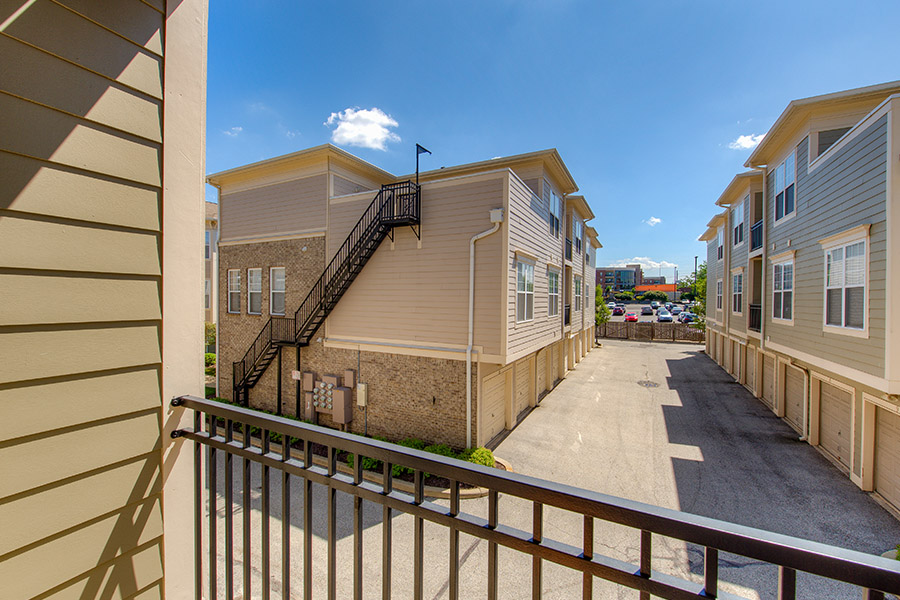 If you let little ones play on your balcony, a balcony guard is a must. These resemble screens and fasten to your balcony with zip ties to stop any items from falling through openings. You might also consider a balcony privacy screen that offers the bonus of providing privacy during times when you don't have kids at your apartment.
Create A Safe Place For Your Friends And Family At Midtown Flats
Residents and their guests of various age levels enjoy habitating and getting together at Midtown Flats. To see what makes our elegant apartments and amenities so in-demand, arrange a tour or call 317-597-4596 to converse with one of our leasing agents.