Save Space By Using Compact Kitchen Appliances For Carmel Apartment Kitchens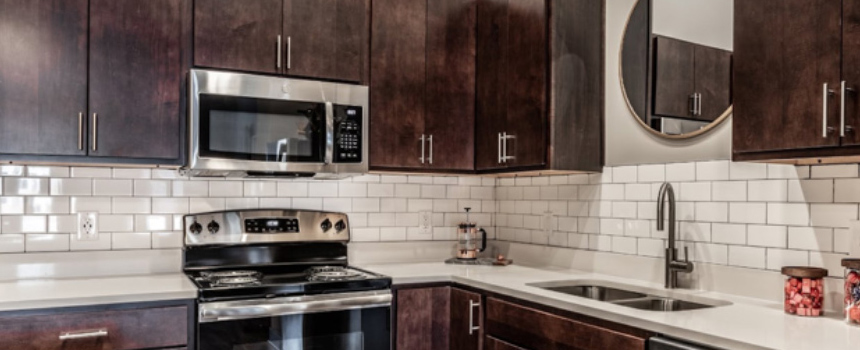 Even
spacious apartment floor plans
could be lacking on kitchen counter area.
To find more room, buy yourself some compact kitchen appliances for your Carmel apartment. Small-form kitchen appliances use far less room due to their size or shape or perform the tasks of many kitchen tools. Whether you're a budding chef or casual foodie, compact kitchen appliances do help you whip up tasty feasts without overwhelming your counters and cabinets. Getting The Most Of Your Apartment Kitchen Your apartment kitchen may feel a small bit cramped, but you can still prepare all of your signature foods. You just have to be more conscious of the way you use your space. Apartment kitchen layouts are complete with all of your major appliances and the most storage and counter space as as can be squeezed in. By using some compact kitchen appliances, you are empowered to the best of your kitchen space and enjoy some yummy meals.
Save Cooking Space in Carmel With Compact Kitchen Apartment Appliances
One of the most essential but bulky appliances in Carmel kitchens is the microwave. If your apartment doesn't come with a built-in microwave, look for a modest countertop model with a compact design. Mini microwaves will still cook leftovers and pop popcorn while freeing up your counter space.
An additional compact kitchen appliance for Carmel apartments is a modest coffee brewer. The majority brands have trim models for narrow kitchens. A mini Keurig will fit anywhere and brews you a single mug to match anything from your neighborhood eateries. If you do need a full-size coffee pot, look for an option with a square shape and slim profile that will fit neatly alongside your fridge.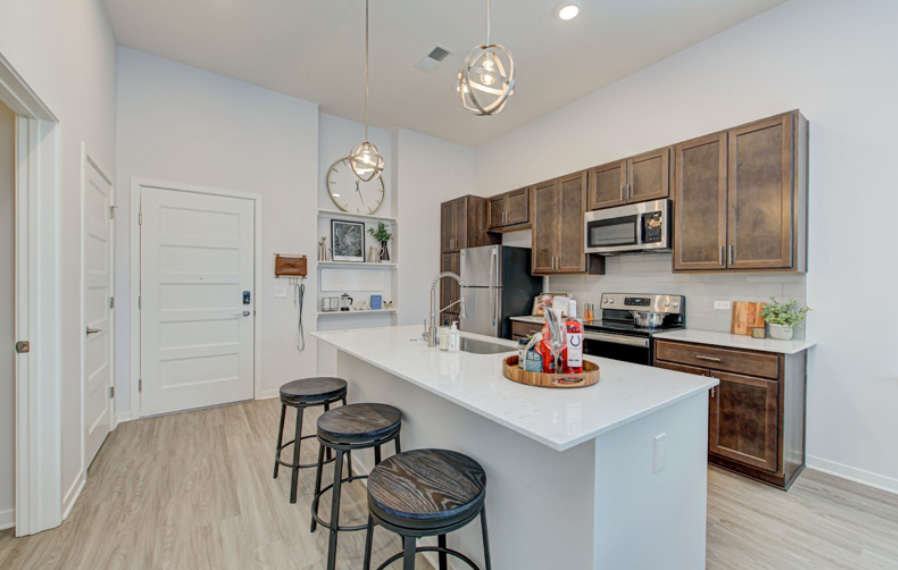 Replace Large Kitchen Appliances With Slimmer Substitutes
Minimize Kitchen Clutter With Multipurpose Appliances
If you're lacking kitchen storage space, you should curtail how many cooking appliances you possess. Buying a food processor and blender combo helps you do this by bringing together the power of two devices into one. These devices employ only a lone base and both a blender cup and a food processor cup with the appropriate blades. This saves you the counter space of two large utensil bases, and you can still make a shake or slice veggies like a pro.
Perhaps no kitchen utensil does more than an all-in-one pressure cooker, like an Instapot. Nearly all models are a cooking powerhouse with more. Slow cookers come in many sizes if you're feeding for kids or just yourself. You are free to make your main course or a side dish with it and still keep plenty of space on the counter to cook other foods.
Discover Your Next Apartment At Midtown Flats
If your current kitchen is becoming overcrowded, discover the spacious apartments at Midtown Flats. Our leasing agents are ready to show you the our apartment layouts and amenities in our inviting community in Carmel. Contact us at 317-597-4596 or go on a tour today to find out more.