The Advantages And Disadvantages Of Living In A New Construction Apartment In Carmel

There's an unquestionable pull to everything new, whether it's a car, clothing, shoes, or even apartment buildings. There's an ingrained belief that new is superior even though that may not always be correct. But before you become too enamored with those fancy appliances and upscale amenities, give some thought to the perks and downsides of living in a new construction apartment in Carmel. You may resolve to go new or opt for a long-standing, respected community.
Advantages Of New Construction Apartments In Carmel
You can't deny the novelty element when considering where you'd like to live. New apartment construction in Carmel will unquestionably bring about much interest and enthusiasm, but you'll also find various legitimate benefits. Here are the advantages for moving to new construction apartments:
Top-of-the-line amenities: Looking for a modern health center, alluring outdoor features, or a designated dog park? In order to appeal to potential Residents, new construction apartments in Carmel will likely emphasize amenities.
Tremendous deals: Now that the construction period is done, property management will want to match their new apartments with tenants. There's a good chance you'll find move-in deals and other offers when the complex opens.
Outstanding service: All new apartment complexes want to begin by impressing prospective residents. There's likely to be a priority on providing great service. Attentive, friendly leasing agents will do whatever they can to exceed expectations.
Wow factor: Everything is new and looks fantastic, from the appliances to the outdoor areas. And the idea of being the first occupant is a persuasive| inducement.
Drawbacks Of Residing In A New Apartment Complex In Carmel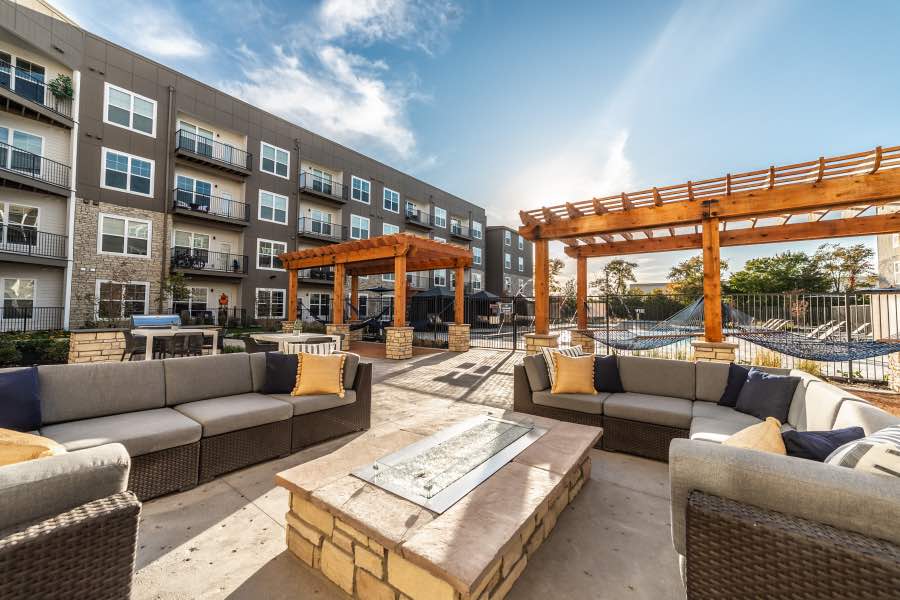 Life in a new apartment can be delightful as you have luxury amenities, exceptional service, and overwhelming appeal. But you shouldn't expect every detail to be perfect. There are typically drawbacks to residing in a new apartment complex in Carmel. Here is a sample:
Wrinkles to iron out: Just like with any new construction, there may be occasional problems with electrical, plumbing, HVAC, and more. You might need to be patient as things get worked out.
Continuing construction: In the event there are still new apartments under construction at your Carmel community, you'll be forced to manage the noise, dust, inconvenience, and everything that comes with it.
Lack of reviews: You won't get the benefit of browsing reviews as there won't be any. You can look for reviews from other complexes owned by the same management company, but you'll still be taking a your chances.
Location: New construction is restricted to where building opportunities exist, which might not be in your ideal location. To live in a new apartment, you may have to compromise with being a longer distance from work, restaurant, or area attractions.
Find Your New Home At Midtown Flats
Curious about new apartment construction in Carmel? Prefer a well-known community in a popular area? As you consider your options, make sure you investigate the dazzling apartments at Midtown Flats.
Arrange a tour
today to explore our many floor plans, upscale amenities, and lovely surroundings. If you have questions, dial
317-597-4596
to speak with our courteous leasing specialists.