Your Guide To Apartment Pool Safety In Carmel

The opening of a community pool is like the unofficial start to summer. You're ready to spend your weekends in the water. But before doing so, take note of this easy-to-follow guide for apartment pool safety in Carmel. A few smart safeguards will go a long way to keeping you and your guests out of harm's way when going to this well-liked apartment amenity.
Top Apartment Pool Safety Tips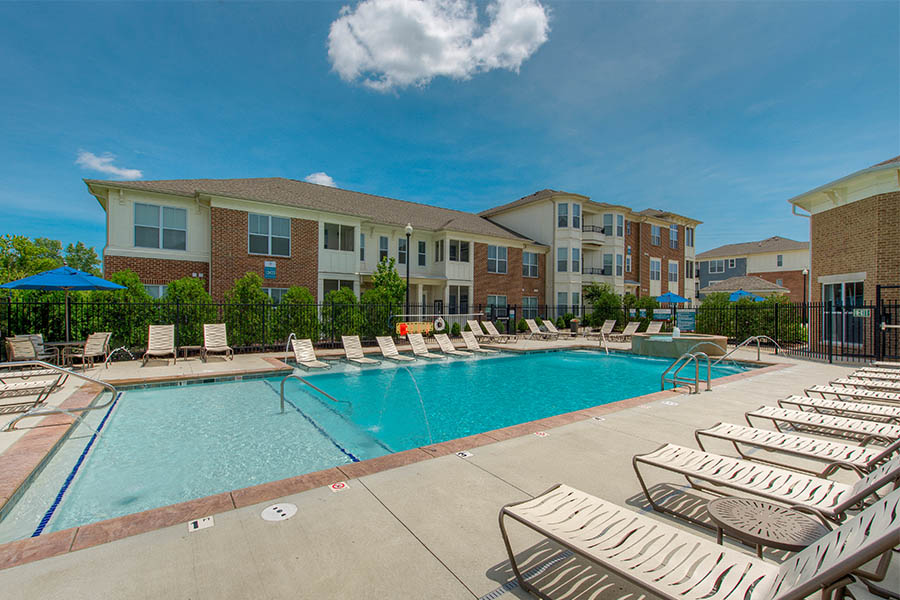 Although pleasurable and calming, swimming pools do present a potential danger, specially for inexperienced swimmers. To make sure you have a fantastic time, follow these fundamental apartment pool safety recommendations for Carmel.
Bring someone along: No matter if you're a experienced swimmer or a novice - you should always have someone with you in case of a problem. Accidents can take place no matter your age, physical condition, or athletic ability.
Watch out for younger kids: If you have little kids, be certain they use a well-fitted buoyancy aid or life jacket. And be sure to watch over your children diligently the entire time, even when they're out of the pool. A small child wobbling on the edge of a pool is an emergency about to happen. If your children haven't mastered how to swim, the summer is an excellent time to sign up for instruction.
Finish eating prior to jumping in: Your mouth needs to be empty when entering the pool to keep yourself from gagging. So complete your sandwich and remove your chewing gum before testing out the water.
Avoid running, diving, and pushing: Pool areas are slick, and apartment swimming pools are often not that deep. For these reasons, diving, pushing, and running is never a good idea.
Avoid holding your breath underwater: We've all seen children engage in a contest of who can hold their breath the longest. This is ill-advised at any age as it can lead to fainting and drowning.
Be smart about the weather: Pay attention to weather warnings, and if you hear thunder or catch sight of lighting, don't shrug it off. Leave the pool and go to a safe area.
Abide by all posted instructions: Your apartment community will have regulations in public view. Adhere to them and ensure your visitors do too. They are there for your own well-being.
Avoid glassware: Go with plastic or cans when loading your bag for the swimming pool. Glassware and hard pool decks don't mix. If a bottle breaks, it may quickly result in injuries on uncovered feet.
There's no reason why you can't fellow Residents can have a fantastic time at your apartment's swimming pool this year. Just be sure to keep safety in mind whether you're in or around the water.
Trying To Find An Apartment With A Pool In Carmel?
Get relief from the heat and enjoy the excitement of an apartment swimming pool in Carmel at Midtown Flats. We offer the high-end amenities you want and a vast range of floor plans to pick from. Schedule a tour to find your future home today. If you have a question, feel free to call 317-597-4596 and chat with one of our helpful leasing representatives.